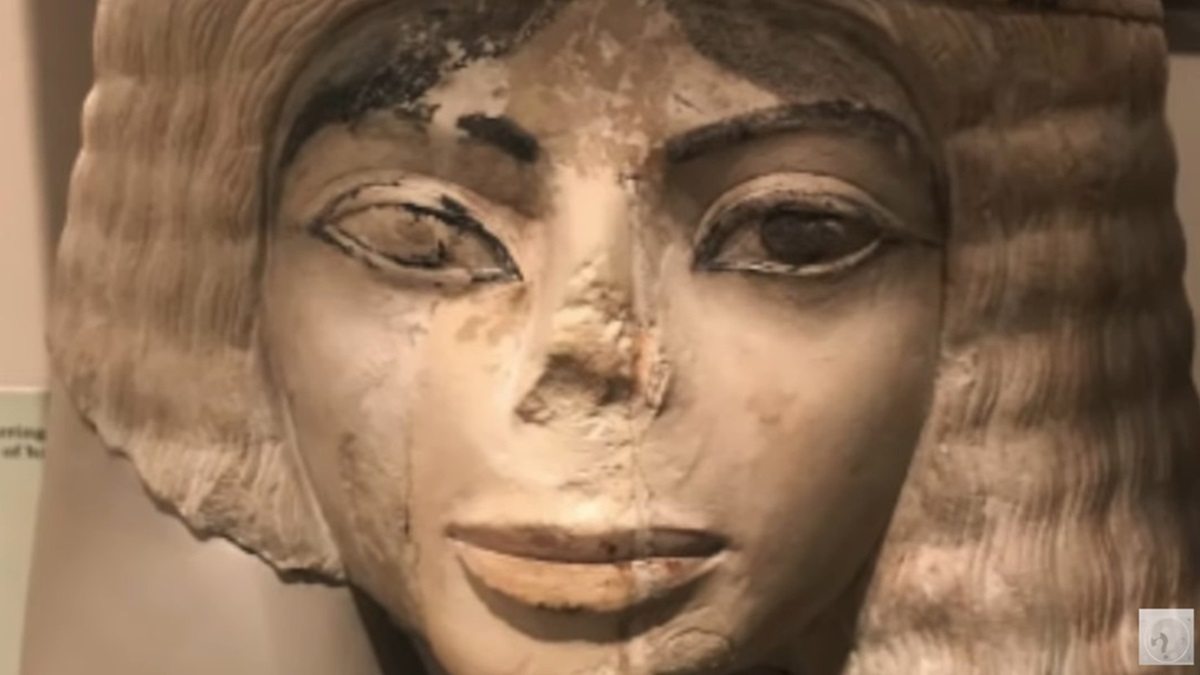 Ancient Egyptian limestone bust resembles late pop star Michael Jackson. Pic credit: via Unexplained Mysteries/YouTube
Fans of the late singer Michael Jackson claim that a 3000-year-old ancient Egyptian bust proves the late superstar was a time traveler.
According to MJ's fans, a bust displayed at the Field Museum in Chicago resembles the King of Pop, who died tragically in June 2009. The resemblance is so striking that it couldn't be a matter of chance, conspiracy theorists argued.
Ancient bust bears uncanny resemblance to Michael Jackson
The bust has been on display at the museum for several years.
Fans first drew attention to the uncanny resemblance between the ancient face depicted in the limestone bust and Michael Jackson after he died in 2009.
An official at the museum said the bust became a tourist attraction and that hundreds of MJ's fans came to the museum to see it.
Museum officials told inquiring fans who asked to see Michael Jackson that he wasn't at the museum but that they had an ancient bust that resembled him.
Remember the Time conspiracy theory
Fans universally acknowledge the haunting resemblance to the late singer and the ancient face portrayed in the bust.
The facial features, including the lips, the broken nose, cheekbones, eyes, eyebrows, and expression, are identical to those of the late Remember the Time singer.
The remarkable resemblance led to conspiracy theory speculation. Some suggested that the video for Michael Jackson's 1992 hit single Remember the Time was a coded message. MJ was supposedly trying to tell his fans that he was a time-traveling entity who had lived in ancient times.
In the video (see below), MJ played a daring magician who tried to reclaim his childhood sweetheart after she became Pharaoh Rameses' queen.
Some fans even joked that MJ might have dedicated the video to his memories of dating Ramases II's Queen Nefertari Meritmut (c.1255 BC) in a past life.
[Note: Nefertari is not to be confused with the famous Queen Nefertiti (c. 1370 – c. 1330 BC), who was queen consort to Pharaoh Akhenaton.]
What we know about the bust
The bust was purchased in Cairo in the late 1800s but first appeared on display at the Chicago Field Museum in the late 1980s.
Historians believe it dates back to the New Kingdom period (16th-century BC-11th century BC). It came into existence possibly during the reign of Pharaoh Tutankhamun ( c. 1341 BC – c. 1323 BC) or King Rameses II (c. 1303 BC – 1213 BC).
The identity of the person depicted by the bust is uncertain. No inscriptions identify the personage, but scholars believe the face belonged to a court lady.