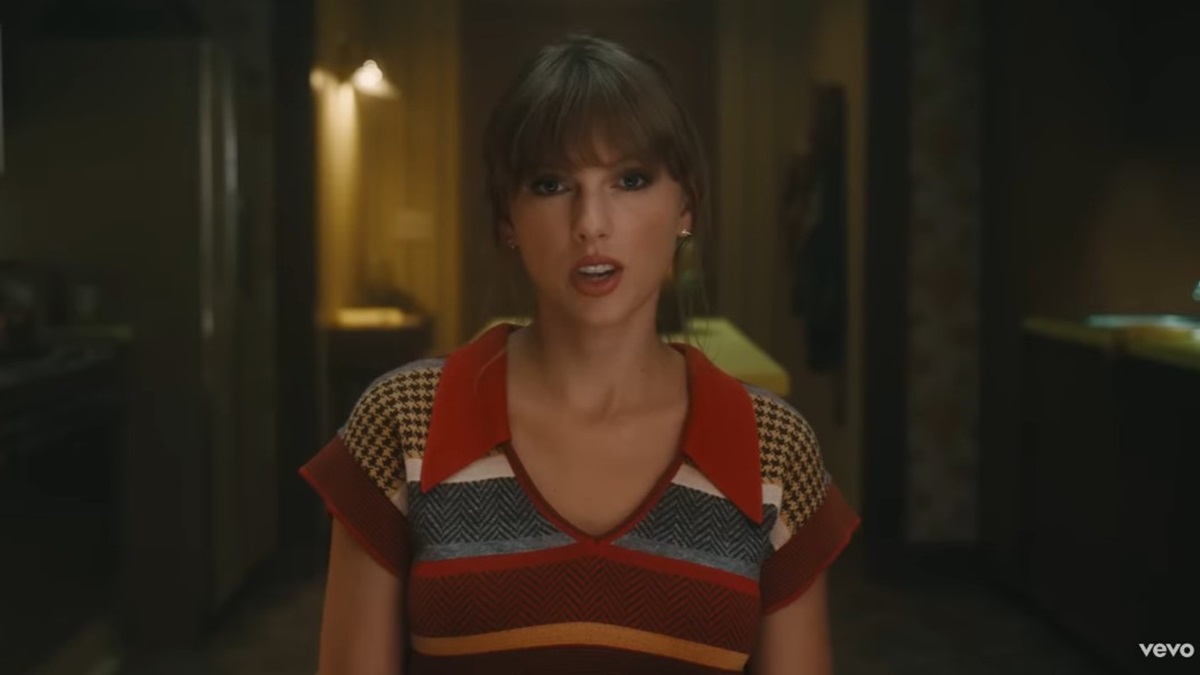 Taylor Swift fans say their pop idol is a time traveler. Pic credit: Taylor Swift/YouTube
Taylor Swift fans on TikTok claim they found evidence in a 1980s commercial that the Anti-Hero hitmaker is a paranormal time traveler.
Alleged evidence that the 33-year-old pop star is a time traveler originated earlier in the week on TikTok.
A user uploaded a commercial (see video below) from 1981 to the video-sharing platform with the sensational headline: "This 1981 commercial is proof that Taylor Swift is a Time Traveler!!"
Ad showed actress resembling Taylor Swift
The video, which went viral on multiple social media platforms with millions of views, shows a Glamour Gals dolls commercial from the 1980s featuring an actress who bore a striking resemblance to Swift.
The actress wears a fringe hairstyle similar to Swifts. Her mannerisms and voice also bear an uncanny resemblance to Swift.
Swift is 33 years old. She was born on December 13, 1989. The commercial she allegedly appeared in aired eight years before her birthday.
It was not the first time fans claimed that Swift resembled another person. Many fans say that Zeena LaVey (now Zeena Galatea Shreck) bears a striking resemblance to Swift.
According to Swifties, the former Church of Satan high priestess, born in 1963 to Anton LaVey and Diane Hegarty (Church of Satan co-founders), looks like an older version of the All Too Well singer.
TikTok fans react
Many Swift fans played along with the fanciful suggestion that the actress in the old commercial was their pop idol time-traveling.
But some seemed to take the fantastical notion seriously.
"Oh wow Taylor Swift?" one fan gushed.
"That's Taylor Swift?" another responded.
Others proposed alternative fantastical explanations.
A fan suggested that Swift was a shapeshifter, a second proposed she has many clones, while a third said the video proves we live in a computer simulation that occasionally throws up glitches.
"Swift is a shapeshifter from Norway," the first said.
"What about that commercial Taylor Swift is in with the different versions of herself," another commented.
"Glitch in simulation," a third declared.
Some fans offered sinister explanations.
"I heard that celebrities are immortal because they're fallen angels or something […] I believe they're just vessels," the fan said.
Ad features actress Toni Hudson, fans suggested
However, most fans acknowledged it was a joke and tried to identify the actress.
There was a consensus that the young woman was actress Toni Hudson.
"That is 80's actress Toni Hudson," a TikTok user said.
Others recalled that Hudson appeared in the movie Just One of the Guys.
"Has no one ever seen the movie Just One of the Guys? She plays Terri's Bestie," one viewer wrote.
"Actress that played in Just One of the Guys," another agreed.
Who is actress Toni Hudson?
Hudson is a film and television actress best known for starring as Denise in the teen comedy Just One of the Guys (1985) and Julie Collins in the thriller Prime Risk (1985).
She also appeared on Television shows, such as T.J. Hooker (1983), Knight Rider (1985), and The Love Boat (1985).
She recently played Jill Frost in Charlie's Christmas Wish (2020).
She was born in November 1960 in San Bernardino, California, and married actors Judd Tyler Mintz and Dirk Benedict.