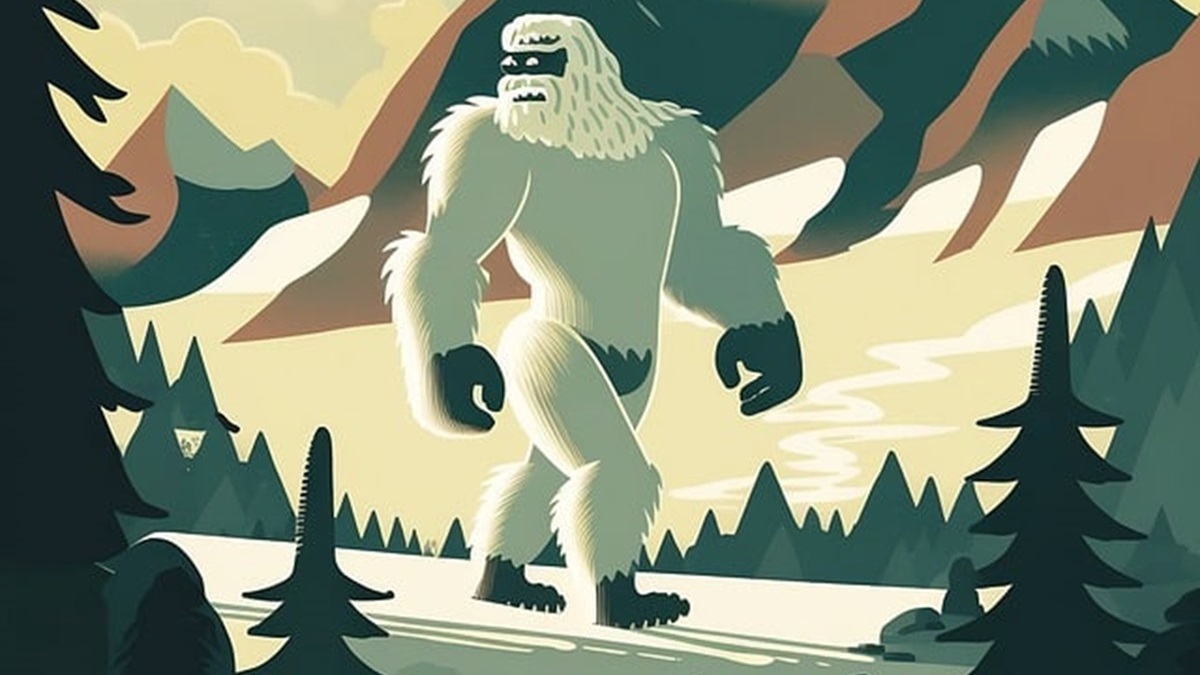 Bigfoot-like creatures are extinct on the British Isles, researcher claims. Pic credit: Pixabay
A cryptid hunter claimed that efforts to find Bigfoot-like cryptid (the Woodwose) in Britain have proved fruitless because the legendary creatures are extinct on the British Isles.
Andy McGrath, an expert in British cryptids, has been on the trail of Woodwoses for years. He concluded they were extinct after conducting intensive searches for evidence of the cryptids in remote wooded regions and found no traces of them, the Daily Star reported.
However, he believes there is still a chance of finding the Loch Ness Monster in the lakes of the Scottish Highlands.
McGrath's comments come after a young Bigfoot hunter reported footprint evidence of a Bigfoot-like hominid roaming the woods near Bridgwater, Somerset, England.
Fourteen-year-old Daniel Barnett sent samples from the footprints for DNA testing. The results suggested they belonged to a hominid creature.
McGrath's claim that Nessie is still alive also comes after Paranormal Papers reported that officials said the lake monster might have died in 1942.
A man allegedly found the rotten carcass. He cut it into pieces, incinerated it, and buried it on the site of St. Ninian's School in Gourock.
What is the Woodwose?
The Woodwose is the British version of the North American Bigfoot. Woodwose comes from old English words that meant "a wild man of the woods."
English folklore dating to the medieval claimed that Woodwoses were human-like and lived in the forest. They were hairy beings that walked on two legs like humans.
Medieval folklorists often depicted Woodwoses as big, muscular, and hairy creatures wielding stout clubs.
They frequently appeared in medieval decorative art, such as carvings, engravings, tapestries, paintings, and occasionally in heraldic art.
McGrath spent six years hunting for the Woodwose
McGrath said he spent more than six years searching Britain's woodlands for evidence of Woodwoses but found none. He acknowledged recent reports of Bigfoot-like creatures in some areas of the country but judged them unreliable.
He wasn't sure when Woodwoses became extinct, but he guessed they might have been extinct for centuries.
Reports of Bigfoot-like creatures have come from around the world.
Paranormal Papers reported that an Australian researcher claimed that a viral video showing a wild boar ripped in half proved the existence of the Yowie, the Aussie version of the Bigfoots.
The Agogwe is a Bigfoot-like creature from East Africa. Folklore claims it is native to remote forests of north-central Tanzania. It is similar to other African humanoid cryptids, such as the Kakundakari or Kikomba of Congo.
The Mogollon Monster is a Bigfoot-like creature native to forested regions of east, central, and southeast Arizona along the Mogollon Rim.
Nessie could still be alive
McGrath opined that recent sightings of Nessie in Loch Ness suggested that the lake monster was still there. According to the researcher, authenticated reports of Nessie sightings date back centuries and continue in recent times.
On the contrary, there have been no reliable eyewitness accounts of Bigfoot-like creatures for decades.
Earlier in October, a tourist reported sighting the Loch Ness Monster from a bus. Sash Lake said he saw a dark shape in the water from about 75-100 yards, but it disappeared underwater after only a few seconds.
The creature was the size of a "double-decker bus."