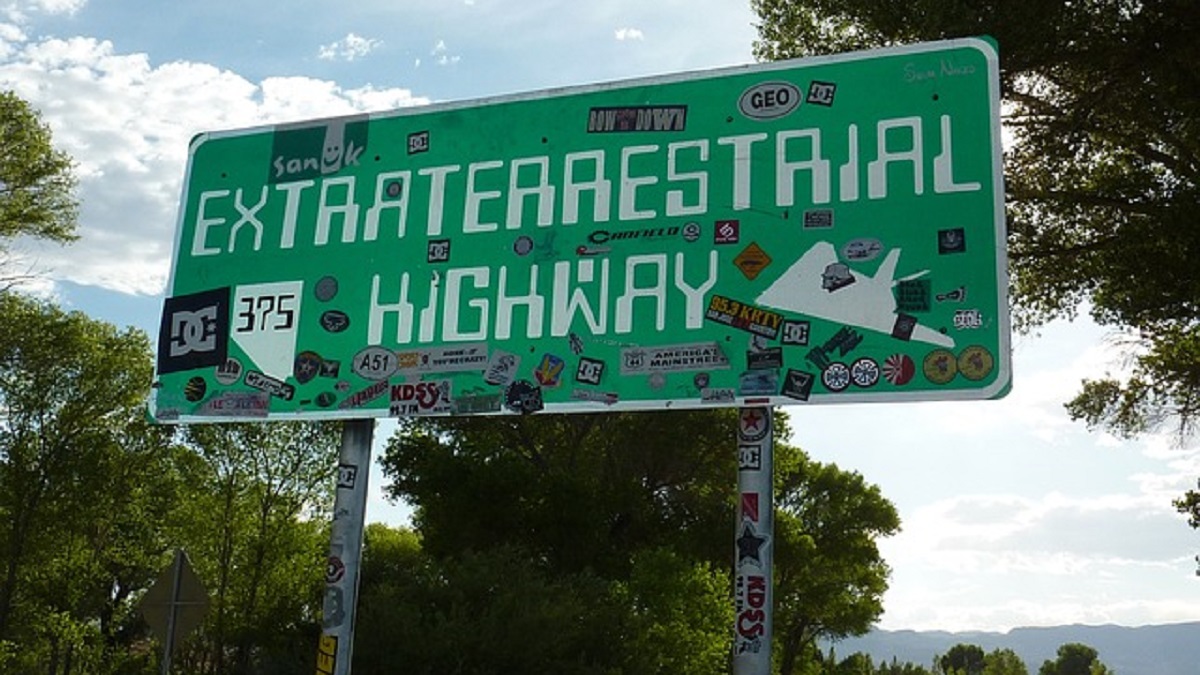 Poll shows a majority of eligible U.S. voters believe government is covering up UFO information. Pic credit: Pixabay
Recent polling of eligible American voters shows a majority believe the U.S. government is covering up information about UFOs.
Fifty-seven percent believe the government is hiding UFO info
Results of the polling Redfield & Wilton Strategies conducted for Newsweek on July 6 showed that 57% of 1,500 eligible U.S. voters agreed that the government knows more about UFOs than it has publicly admitted.
Only 21% said the government was not hiding information. Another 22% were undecided.
Thirty-four percent believed Grusch's claim that the government retrieved "non-human origin" spacecraft. Another 30% said they did not believe the claim, while 36% were undecided.
Forty percent of those surveyed said they wanted Congress to investigate the claims, but 35% said they were neutral, 10% opposed it, and 16% were undecided.
Sixty percent believed government could hide UFO information
About 60% said they believed the government would be able to conceal information about the existence of extraterrestrials, but 21% said they did not think so. The rest did not know.
The U.S. government possesses "non-human exotic origin vehicles"
The news comes in the wake of sensational claims by the whistleblower David Grusch that the U.S. has run a secret UFO program for decades without the knowledge of Congress and taxpayers.
He alleged that the authorities were in the custody of multiple partially and fully intact UFOs attributed to non-human intelligence.
He described the alleged flying machines as "non-human origin technical vehicles."
Grusch not the first to make UFO coverup allegations
Grusch is not the first to come forward with allegations that the U.S. government knows much more about UFOs than it publicly admits.
However, his claims received attention because his background in the intelligence services gave him credibility.
Grusch worked as a Senior Technical Advisor for UFOs with the National Geospatial-Intelligence Agency (NGA) and as a Senior Intelligence Officer with the National Reconnaissance Office (NRO).
He was also a member of the UAP Task Force.
AFB officers alleged UFOs interfered with nuclear weapons systems
Paranormal Papers reported that two former Air Force Base officers, Robert Salas and Dr. Robert Jacobs, came forward in 2008 with claims that UFOs disrupted U.S. nuclear missile systems in the 1960s.
During an appearance on Larry King Live, Salas, who worked as a nuclear missile launch officer at the Malmstrom AFB, Montana, alleged that in March 1967, an orange flying saucer UFO caused ICBM launch systems to malfunction.
Jacobs, a former Air Force photographic instrumentation officer at the Vandenberg Air Force Base, Santa Barbara County, California, alleged that a UFO caused missiles launched during tests to veer off course in 1964.
The two former AFB officers testified to the All-domain Anomaly Resolution Office (AARO) in 2023.
NASA astronaut Edgar Mitchell claimed aliens wanted to stop a nuclear war
Paranormal Papers reported that the late NASA astronaut Edgar Mitchell, the sixth man on the Moon, claimed that aliens in UFOs tried to help the world avert a nuclear disaster during the Cold War.
During a 1996 interview with Dateline NBC, he accused the government of UFO coverup.
Members of Congress speak up
Since Grusch's explosive claims in the NewsNation interview, some Members of Congress have come forward, saying they believed them.
Representative Tim Burchett said he believed the whistleblower was truthful.
Burchett, who heads the House Oversight Committee group tasked with investigating UFOs, accused the government of UFO coverup and alleged that responsible officials were motivated by "greed and power.'
Senator Josh Howley also accused the government of downplaying UFO sightings.
However, when asked whether he thought the whistleblower claims were credible, Senator Marco Rubio, vice chair of the Senate Select Committee on Intelligence, said he wanted to avoid prejudgment.
He said he did not "find them either not credible or credible," because the claims were "beyond the realm of what any of us has ever dealt with."