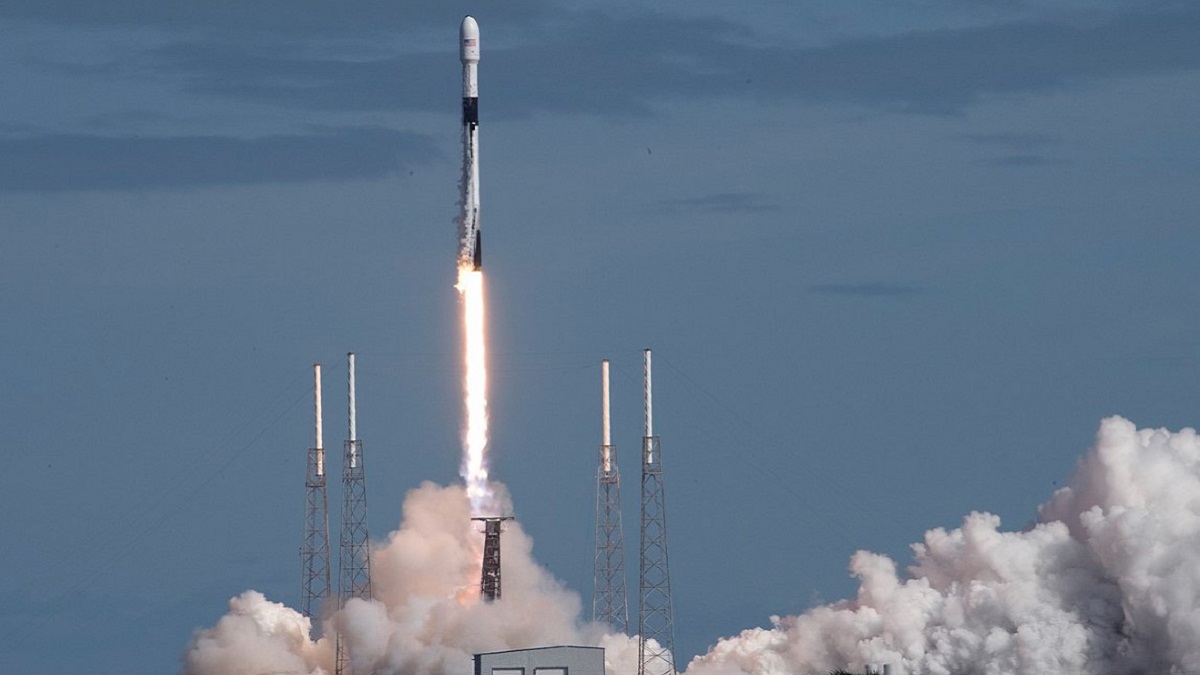 SpaceX's Falcon 9 caries Starlink satellites from Cape Canaveral to orbit. Pic credit: Public Domain via Wikimedia
Many New Jersey residents mistook a Starlink satellite constellation operated by SpaceX for a UFO when it passed overhead in the night sky.
The company was launching a new batch of satellites into orbit late on Friday (September 15) when residents reported sighting a string of lights passing in a straight line overhead.
Residents took to social media to share their views about what the lights in the sky were. People speculated and offered diverse opinions. But UFO believers who joined the conversation said the lights were likely alien UFOs flying overhead.
Worry and anxiety gripped some residents as rumors spread that an alien invasion might have started.
New Jersey UFO scare turns out to be Elon Musk Starlink satellite launch https://t.co/q40989QtjG pic.twitter.com/YRa4JJlAt8

— New York Post (@nypost) September 17, 2023
SpaceX allayed fears
Amid the speculation, Elon Musk's SpaceX released a statement that the lights were from the latest batch of the company's Starlink satellite train launched into orbit on Friday (September 15) at 11:38 p.m. ET from the company's Cape Canaveral launch base.
According to the company, "Falcon 9 [SpaceX's reusable two-stage rocket] launched 22 Starlink satellites to low-Earth orbit from Space Launch Complex 40 (SLC-40) at Cape Canaveral Space Force Station in Florida."
"This was the fifth flight for the first stage booster supporting this mission, which previously launched Crew-6, SES O3b mPOWER," the statement added.
Starlink satellite previously mistaken for UFO over Central Georgia
It was not the first time people mistook SpaceX's Starlink satellite for UFOs.
Paranormal Papers reported in July that Central Georgia residents saw strange lights in the sky over multiple local communities.
The incident sparked a flurry of calls to the police authorities and news outlets in the region. People reported seeing strange lights in the sky and thought it was an alien spacecraft hovering overhead.
But meteorologists soon confirmed that the lights were SpaceX's Starlink satellite train in orbit.
SpaceX has a fleet of satellites in orbit that appear to observers on Earth as a row of lights moving in a straight line.
The company has launched thousands of Starlink satellites into orbit in recent years. They offer Wi-Fi services in many countries.