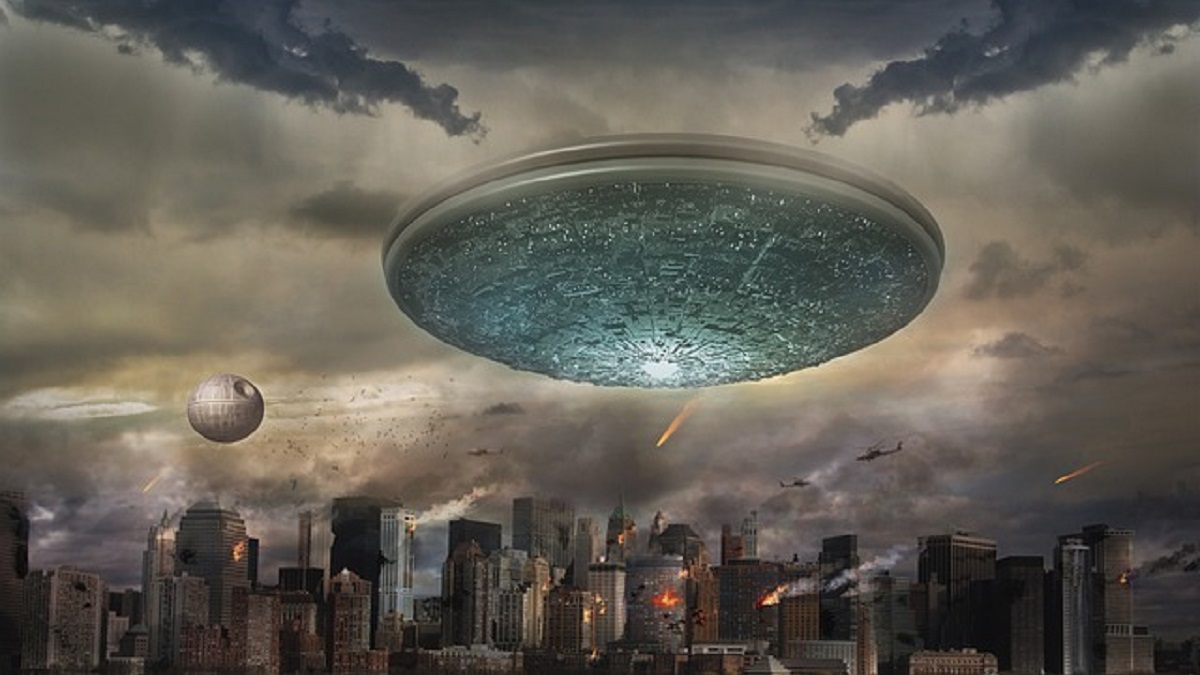 Alien technology fueled an arms race, UFO whistleblower alleged. Pic credit: Pixabay
According to Grusch, competing nations worked on weaponizing alien technology through reverse-engineering programs to gain a military-technological edge.
The U.S. and its allies are sitting on a trove of exotic technology
Grusch and other sources within the intelligence community who spoke with the media alleged that the U.S. and its allies are sitting on a trove of fragments of exotic technological hardware retrieved from various sites.
They claimed the stash included partially and fully intact flying vehicles of non-human origin. Experts have been studying the alleged exotic hardware for military-technological exploitation.
Grusch, an Air Force veteran who served in Afghanistan, claimed that a primary motive for keeping the alleged reverse-engineering programs top secret was to guard military secrets.
Alien UFO technology fueled a "publicly unknown Cold War"
Grusch said that the U.S. and its allies have been in an alien technology-fueled arms race with adversary nations.
The Western allies have competed for decades with "near-peer adversaries" to identify UFO landing and crash sites and secretly retrieve the exotic hardware for exploitation to gain "asymmetric national defense advantages."
The former National Geospatial-Intelligence Agency (NGA) official described the alleged alien technology-fueled arms race as a "publicly unknown Cold War."
Although he did not specify which nations were on the other side of the alleged race, his reference to "near-peer adversaries" could be construed in the historical context to mean the West's traditional adversaries, such as the U.S.S.R., the Russian Federation, and China.
Intelligence officials corroborated Grusch
Leslie Kean and Ralph Blumenthal writing on The Debrief reported that an officer with the National Air and Space Intelligence Center corroborated Grusch's claims about a global arms race to weaponize alien technology.
"Retrievals of this kind are not limited to the United States," the officer, speaking under the pseudonym Jonathan Grey, reportedly said. "This is a global phenomenon, and yet a global solution continues to elude us."
Grey added that he believed programs to weaponize retrieved alien technology should no longer remain a secret closely guarded from taxpayers.
Karl Nell, a retired U.S. Army colonel who worked with Grusch in the UAP Task Force, also corroborated the claims.
Nell told The Debrief that Grusch's claim about a "terrestrial arms race" focused on reverse-engineering technologies of exotic origin was "fundamentally correct."
He added that it was undisputable that "at least some of these technologies of unknown origin derive from non-human intelligence."
The U.S. shared UFO tech secrets with allies
Paranormal Papers reported that a Canadian MP might have offered a glimpse into the extent to which the U.S. and its allies have shared exotic technology secrets over the decades.
In a letter to defense minister Anita Anand dated March 22, 2023, Larry Maguire, Canadian MP for Manitoba (Brandon-Souris), alleged that Canada participated with the U.S. in secret programs under the Five Eyes Foreign Material Program (FMP) to reverse-engineer alien UFO technology.
According to Maguire, some of the material used in the joint program came from crashed UFO recovered in the middle of the last century.
The MP went on to claim that the Canadian Forces Intelligence Command coordinated the program involving the country's Defense Research and Development Canada (DRDC),
He said he learned about the collaborative effort during interactions with U.S. officials. They told him that Canadian and U.S. subject specialists cooperated in the program.
He then urged the Canadian defense minister to request a full briefing on all past and ongoing UFO programs.