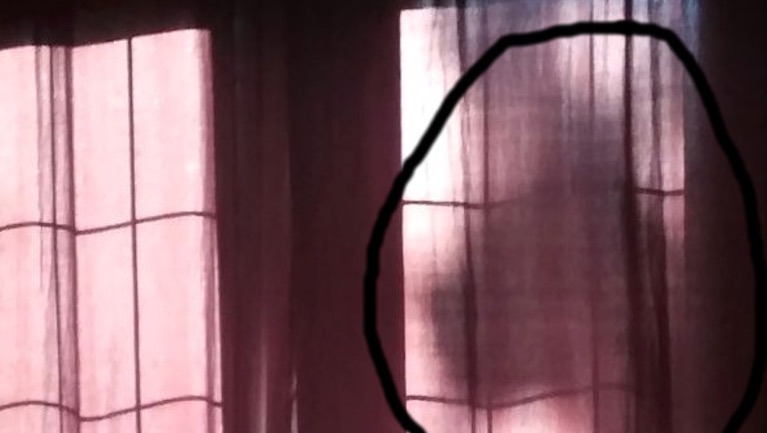 A dog owner in Manitoba, Canada thinks that she's seen the ghostly apparition of her Great Dane who died recently.
44-year-old Michelle Creighton's dog, Oakley, died in April. She cried and was distraught for weeks. She's had a very hard time dealing with the loss of her pet, as most pet owners would understand completely.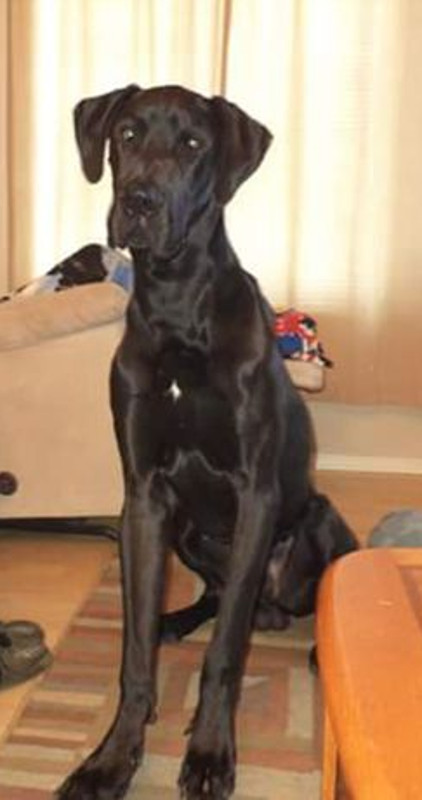 A 44-year-old woman from Manitoba, Canada thinks that she's seen the ghostly apparition of her dog, Oakley, who passed away in AprilThen, one day, she saw a ghostly apparition of what she thinks is the ghost of her Great Dane, Oakley, in her living room curtains. When she first noticed it, she couldn't believe her eyes. She just sat and stared in awe at it for a few minutes. Then, she started taking pictures, just in case any of her friends didn't believe her about it. After that, she moved the curtains to look behind them and the shape changed and disappeared.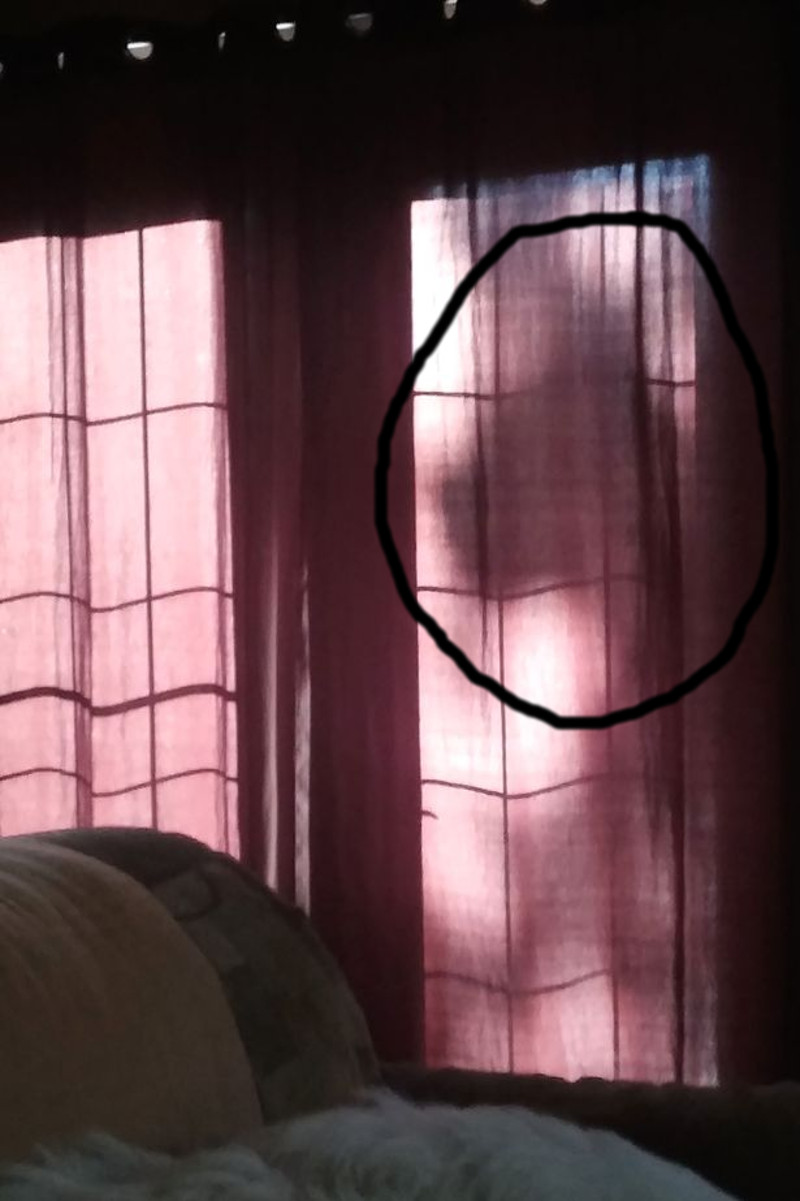 While some people would find the ghostly apparition of their dead dog to be creepy, Michelle says she finds it comforting. She admits that she was initially shocked. But she now thinks that it's a sign that her pet is okay and is still at home, where he belongs. It sort of makes sense that Oakley's spirit could be close. He was buried in the backyard garden of Michelle's home so that he would stay near her. She likes thinking that he's close, so much so that she says that she hasn't stopped smiling since.
Undoubtedly, this is a heartwarming, albeit eerie, story. But, we're left wondering if this picture is actually a photographic evidence of canine paranormal phenomenon, or if it's just a grief-stricken pet owner who is seeing what they want to see in their grief.