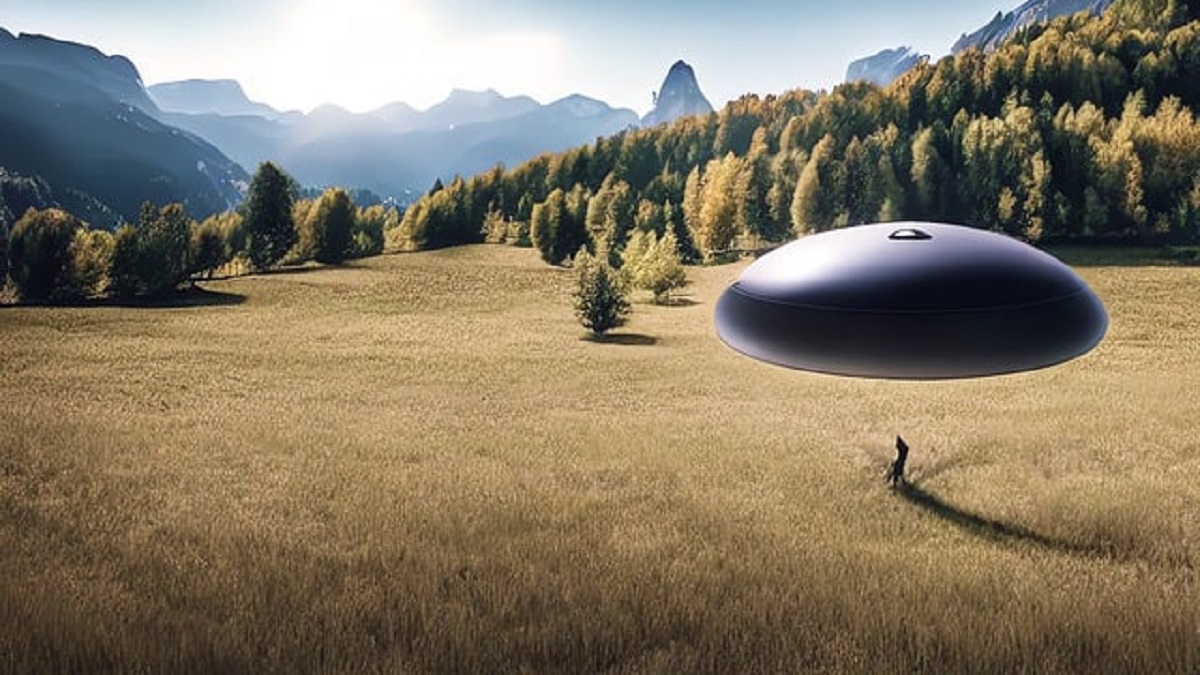 .
UFO hunter John Mooner recently made sensational claims about an alleged "alien flying saucer" he photographed in the skies over Devon in the English countryside.
He told the Mirror that the photos provided "definitive evidence" of extraterrestrial life and proved that humans are not alone in the universe.
UFO hunter claimed "alien flying saucer" had a "force field"
On Monday, June 19, the UFO researcher shared photos (see below) of an alleged UFO hovering in the skies over the Teign estuary in Devon, a rural county in South West England. He snapped the photos using a Nikon P900 digital camera.
Mooner told the Mirror that he saw the UFO after noticing a metallic glint between the clouds in daylight. He then captured a side-view photo of the UFO.
After he caught his first glimpse of the alien flying saucer, he began scanning the skies for a second look.
He was lucky. Several minutes later, he spotted it as it sped through the clouds. This time around, he snapped a photo of the underside.
Alien UFO flew at about 1,000 mph
He estimated that the alien flying saucer was flying at a speed of about 1,000 mph.
He claimed the strange object exuded a "force field." However, he did not explain how he was able to discern it. But he acknowledged that the sighting was unexpected and that he was "gobsmacked" by the discovery.
UFO had windows and openings
Mooner made other fanciful claims about the alleged UFO.
Although the photos show a blurry image against the backdrop of clouds in the sky, Mooner claimed he detected two black rectangular-shaped windows on the sides.
He told the Mirror that it had a dome structure on the top. There were also four hatches on the underside.
The UFO hunter insisted that the photos show a genuine alien craft and proved that we are not alone in the universe.
John Mooner is a veteran UFO hunter
Mooner is a veteran UFO hunter who once claimed that aliens abducted him. His latest sighting is not the first time he has reported alien UFOs over Devon skies.
DevonLine reported that Mooner claimed to have sighted a UFO (which he described as a "black anomalous object") flying in the sky alongside a formation of RAF Red Arrows during a recent airshow in Devon.
He photographed the alleged E.T. craft passing between the formation of aircraft during the recent Torbay Airshow at Preston Sands, Paignton, Devon. The alleged sighting occurred at about 5:30 p.m. on June 3.
He argued that the sighting proved that alien UFOs were patrolling British skies. He alleged that the government knew about their presence and thus had the responsibility to admit them.