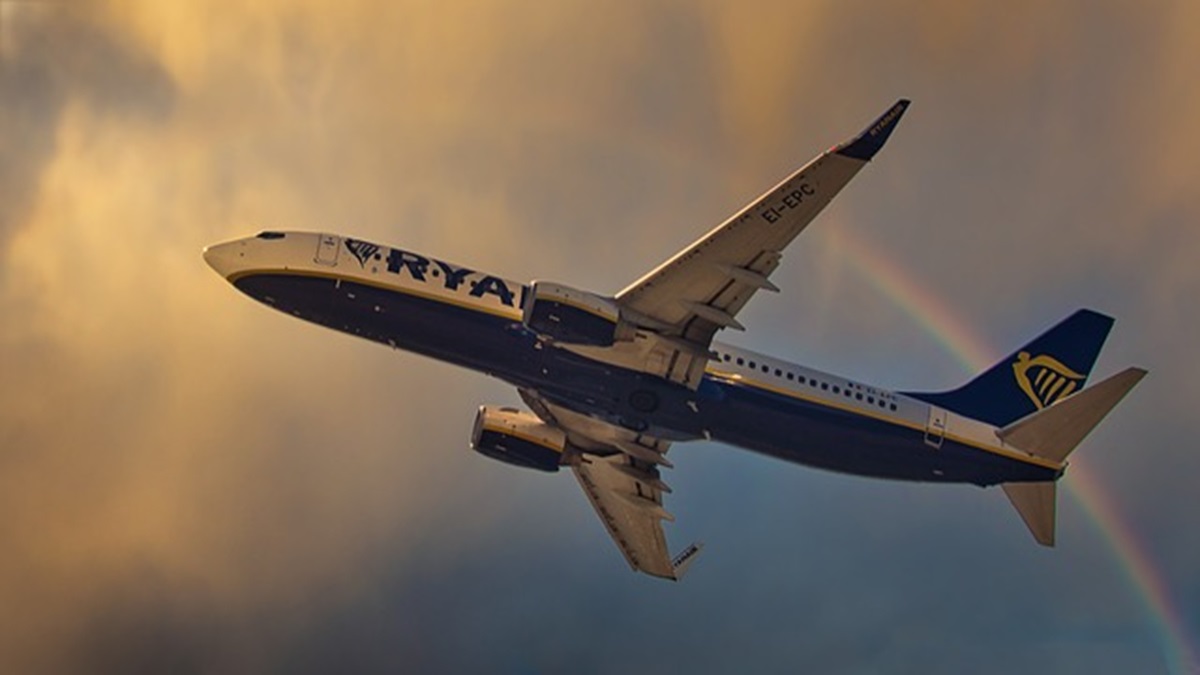 The pilot of a Ryanair passenger jet reported a close encounter with a UFO over Colchester. Pic credit: Pixabay
A Ryanair passenger jet had a close brush with a black UFO over Colchester earlier in June, newly released police records revealed. It reportedly came within 20 meters of the commercial airplane after it took off from London Stansted Airport.
Essex Police Department released the records in response to a Freedom of Information request, the Sun reported.
Pilot saw a "black" UFO approaching his plane
According to the police, the pilot saw a black UFO approaching his jet and passing within 20 meters. The pilot and crew recalled that the plane was flying at about 230 miles per hour at an altitude of about 4000ft at the time of the encounter.
The black UFO approached from the north and passed southward. The crew was uncertain what it was. Control tower officials said their instruments did not pick up any flying object and speculated it might have been a drone.
Multiple sightings in Essex
It was not the first time a passenger jet pilot and crew said they encountered a strange flying craft over Essex. At least three separate incidents occurred in recent years.
According to media sources, pilots regularly encountered strange aerial objects over Colchester and other parts of Essex County.
Oval-shaped metallic object over Colchester
In June, a resident told the police they saw an oval-shaped metallic UFO over Colchester.
The witness watched from their backyard as the alleged craft flew over the city. It had no lights or visible markings. It did not look like any human-made aircraft the witness had seen before.
The UFO flew westward in a straight line at a low altitude. It moved fast and silently without turning or changing altitude.
According to the witness, it moved much faster than a bird. It also could not have been a balloon because it moved in an unwavering path, although it was windy.
The witness did not believe it was a drone due to its speed and size. They watched it flying in a straight line until it was beyond sight.
UFO over Stockport
The late report comes after a resident of Stockport, Greater Manchester, said they saw two UFOs over the city on separate occasions in early October.
She described the first as triangle-shaped and the second as a white Tic Tac-shaped object that waxed and waned as it flew.
Jason Beard of Clovis, California, also filmed a "pearl white" Tic Tac-shaped UFO over the city on Sunday, October 22. The alleged craft had a ball of energy beneath and around it.
It vanished mysteriously in the clouds soon after it appeared.
Another Clovis resident reported sighting a "bright round dot" object flying silently in the sky at around 6:00 a.m. on October 19.