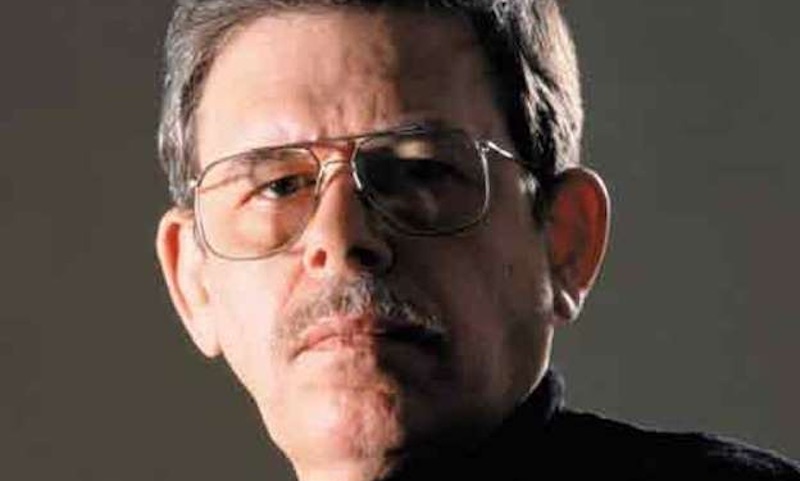 Tributes have been pouring in online for Art Bell, after the award-winning radio host and founder of Coast to Coast AM died at the age of 72.
Bell passed away on Friday, April 13, 2018, at his home in Pahrump, Nevada. It's uncertain at this time what the cause of death was, although he had chronic obstructive pulmonary disease which it's thought could have contributed to it.
The announcement of his death was made on social media by the Nye County sheriff's department, which one of his friends said was against Bell's family's wishes, as they had reportedly hoped to delay the announcement.
After the official announcement, the news was also revealed on Bell's website and on Coast to Coast AM's website.
Fans have since flooded the internet with messages paying tribute to the paranormal legend. Bell had millions of followers. At one point, Coast to Coast AM had 10 million listeners a week and the third largest radio audience in the US.
RIP Art Bell his radio show got me through many long nights. pic.twitter.com/OfLh8py3En

— 🌶 (@Coco8O) May 16, 2018
RIP Art Bell many hours driving through empty night to your voice

— Cass McCombs (@cassmccombs) April 18, 2018
I spent a lot of nights listening to Art Bell when I could not sleep. I didn't believe in most of the stuff he and callers talked about, but I was fascinated by how interested in it all they were. He had a very soothing voice- to me, at least. It was good radio.

RIP, Mr. Bell.

— John Cole (@Johngcole) April 15, 2018
RIP Art Bell #artbell #c2cam #Coast2Coast thank you for the shows on many sleepless night

— Cat 🌻 (@cat2012) May 3, 2018
Awww I hate waking up to find out we lost one I really really like. Thank you for all the long dark nights you spent with me Art. They were most entertaining. RIP
Pahrump-based radio host Art Bell dies at 72 https://t.co/OhKBV2D9nw via @reviewjournal

— Yig (@yigsstarhouse) April 14, 2018
Art Bell didn't die, he just went back home. pic.twitter.com/BhfXuipvnc

— Jim (Archived) (@Mancer) April 14, 2018
Bell was inducted into the Radio Hall of Fame in 2008. His show covered a wide array of paranormal topics, from ghosts to UFOs and extraterrestrials, Bigfoot and everything in between.
Coast to Coast AM aired for five hours a night, during which Bell answered the calls of listeners who contributed to the conversation, asked questions, or simply wanted to talk to Art Bell because they looked up to him.
One of his most notable broadcasts was in 1997. A man called in and said that he had been discharged from Area 51 for medical reasons and that "they" would quickly triangulate his position.
In a panic, he hurriedly described some of what he learned during his time at Area 51. Then, suddenly, his call dropped.
Curiously, right after his call dropped, Bell's transmission was knocked off the air for several minutes until the backup system kicked in and got it back up and running.
As some people have pointed out, it's interesting that Art died on Friday the 13th. Bell was a very active paranormal researcher, and his friends are sad to see him go, but some have said that he now gets to see what's on the other side.
Bell's death was followed by that of paranormal radio and podcast host and writer Brad Steiger, who passed away at the age of 82 on May 6.