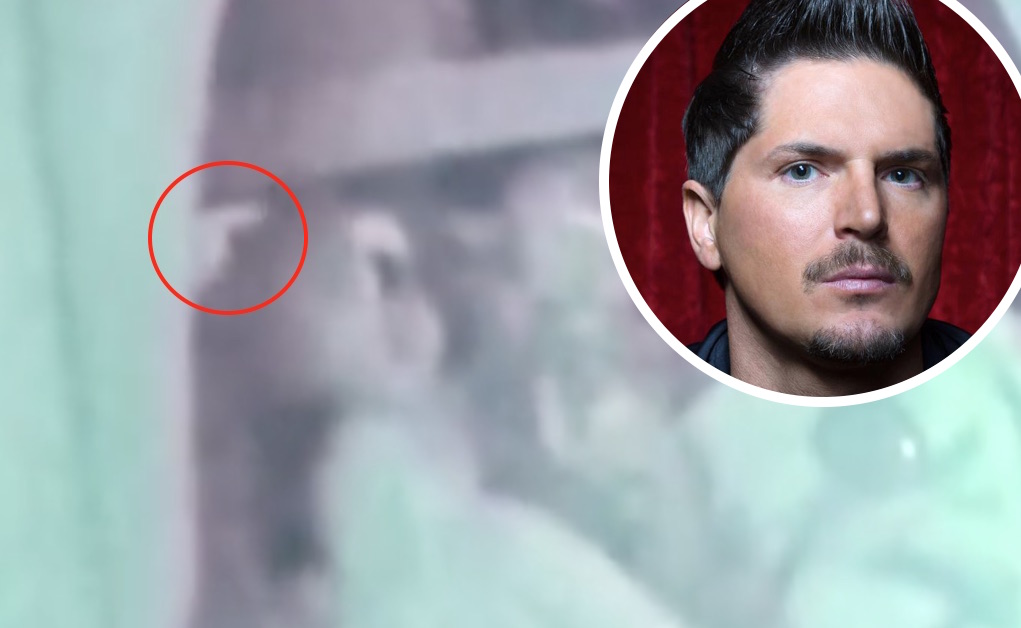 Ghost Adventures is creepy enough even when Zak Bagans and his crew are aware of what it is they're experiencing.
But things went to another level on the latest episode — when what looked like a tiny hand pointed at him as he investigated a doll museum.
Remarkably, nobody working on the show noticed it either during filming or while editing the episode.
It wasn't until the episode aired that the super-creepy occurrence came to light, when a couple of fans spotted it then rewound and played the footage again in slow motion to get a better look.
The footage showed Zak kneeling down next to a row of dolls as he talked to the camera. Meanwhile, on the left of the screen behind him a tiny hand suddenly poked out from behind a curtain and pointed at him.
The fans who noticed then tweeted Zak about it on Twitter, which left him stunned.
OMFG WTF https://t.co/iD3BjcaNZe

— Zak Bagans 🧛🏻‍♂️ (@Zak_Bagans) October 8, 2017
We missed this. AND ITS TERRIFYINGLY AWESOME https://t.co/WcWDRI37FJ

— Zak Bagans 🧛🏻‍♂️ (@Zak_Bagans) October 8, 2017
He later said on Facebook: "A viewer pointed out this tiny hand that points at me during my Doll Museum investigatiom on Ghost Adventures… we never noticed it, can't explain it and is creepy as HELL."
The footage came to light during Saturday's episode, which saw Zak and the team invited to investigate the city of Vicksburg, Mississippi.
While there they visited the city's McRaven Mansion, one of the most reputedly haunted houses in the world, as well as the doll museum.
Many viewers also missed the hand, and Zak revealed he was amazed that nobody on the show had noticed it before.

Have you had any creepy experiences with dolls? Did you notice the hand? Let us know in the comments section below.