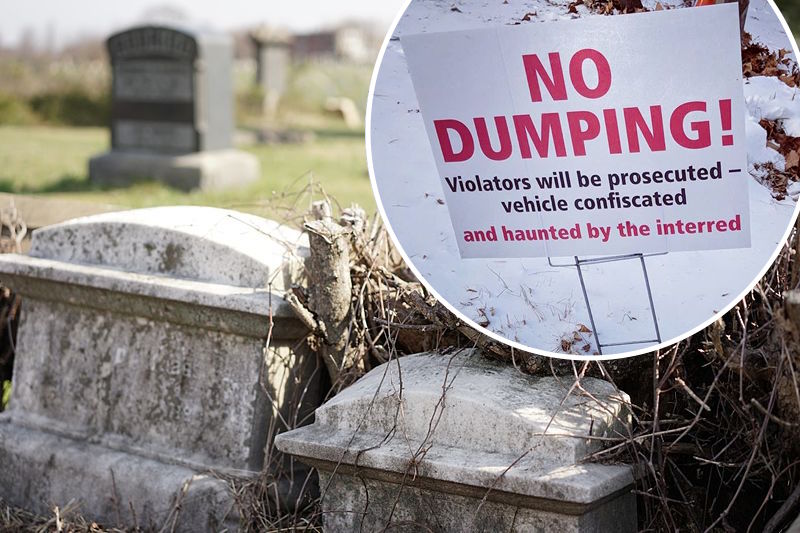 A cemetery has warned people not to dump items illegally — or end up being "haunted by the interred".
Signs put up at the historic Mount Moria Cemetery in Philadelphia read: "NO DUMPING! Vilolators will be prosecuted — vehicle confiscated — and haunted by the interred."
The notices were erected by volunteers who tend to the cemetery after a long-running problem with construction materials being illegally dumped on the site, where around 140,000 people are buried.
https://www.instagram.com/p/BdqZuWSDLLu/
Dumped items have included large amounts of concrete, plasterboards, and even piles of tires.
Ken Smith of the Friends of Mount Moriah Cemetery, who look after the grounds voluntarily, told The Inquirer: "It's really a kick in the teeth whenever you see someone disrespecting the grounds and the people who are interred there. Unfortunately, it's just a battle we have to continue to fight."
He added: "I think the signs are just kind of whimsical for the rest of us to drive by. It kind of makes the battle we're facing against the dumpers a little more tolerable."