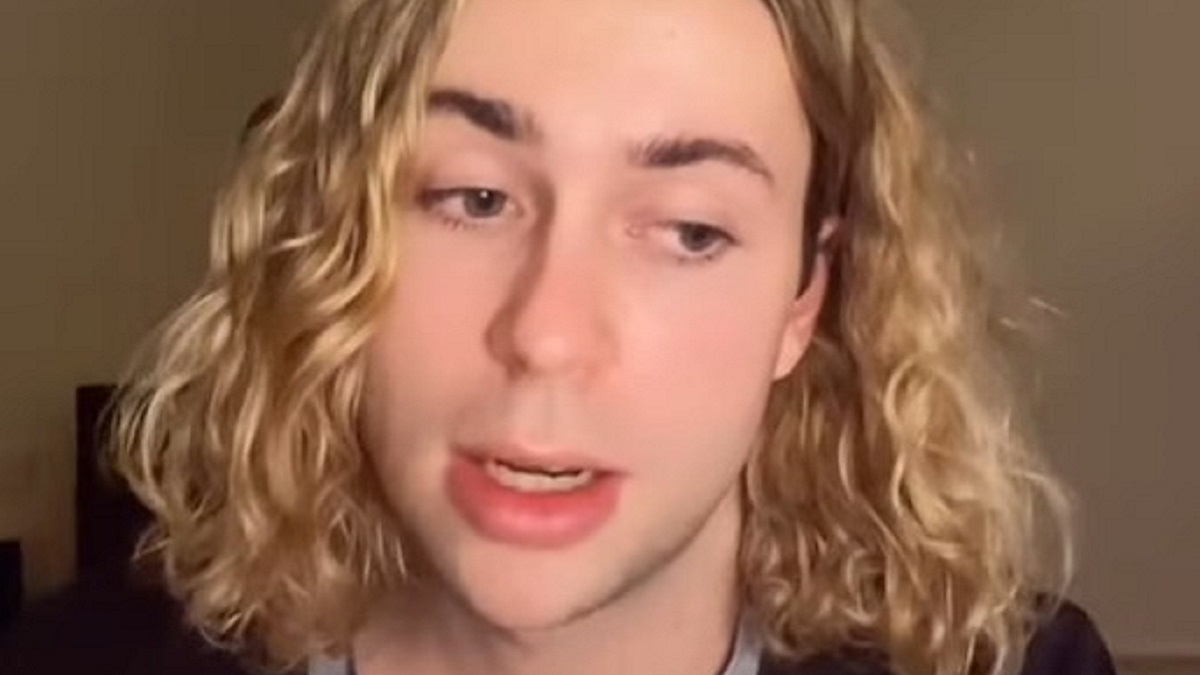 Aussie Instagram influencer claimed he saw UFOs coming out of water. Pic credit: kurtcoleman/Instagram
Kurt Coleman, an Instagram personality best known for sharing beauty and health tips, took to the social media platform on Sunday to share his "UFO story."
After asking his followers whether they had seen UFOs, Coleman, 25, said he had seen UFOs more than 15 times over the years.
The Instagram star, who has more than 100k followers, said that most of the sightings occurred in the Australian Gold Coast, a metropolitan region on the east coast, south of Brisbane, Queensland.
Has anyone else seen UFOs?
"I wanna ask… has anyone else ever seen UFOs?" Coleman asked his fans. "I have seen so many, probably over 15 in my life, mainly when I was in the Gold Coast."
He went on to describe the sightings. He claimed to have seen a UFO coming out of the water, flying and circling in the sky.
"I have seen them literally just come out of the water like this and just fly out of the sky basically," he said. "And I've seen other ones just like circle and then go boom like this."
Coleman's claim that he saw UFOs coming out of water is consistent with the fact that the Gold Coast region is famous for its sandy beaches.
The beaches are a tourist attraction with opportunities for recreational sporting activities, including surfing. Millions of people have visited the region's famous theme parks, such as Sea World and Dreamworld.
You may view Coleman's Instagram video here.
UFOs travel very fast
Coleman said he knew he sounded weird but assured his fans he was telling the truth.
He had seen UFOs many times and also knew other people who had seen them. He added that UFOs traveled very fast.
"Like obviously I sound weird saying this," he said, "but I have seen this with my own eyes and I have been with people seeing it too… and… uhm… and just the speed that it goes… and it goes out of like the sky… like out of the earth… like that fast."
Coleman never saw UFOs in Melbourne
He continued, saying he had seen so many UFOs probably because he liked to look at the night sky. However, nearly all the sightings occurred in the Gold Coast region. Although he searched the skies over Melbourne, he never saw one there.
"I wanna know if anyone else has seen things like this because I have and I believe it 100%," he concluded.
Fans reacted
Coleman's fans reacted to his unexpected message about UFOs. Some claimed they had seen them, while others admitted they had never.
Judging by the number of people who claimed they saw UFOs in Australia, one might believe the country is a UFO hotspot.
"I saw a cluster of them on the Gold Coast!" one follower reacted.
"Yes, I've seen many," a second Instagram user wrote.
One of his followers recounted a mass sighting in Melbourne in 1966.
UFO theories and weird paranormal experiences
One Instagram user argued that frequent sightings of UFOs coming out of water suggested an advanced alien civilization lived underwater.
Some also shared accounts of weird paranormal experiences they had.
"I've had some weird supernatural type stuff happen around the house," a follower said. "Like objects disappearing and reappearing. And I once heard the weirdest voice outside my main bedroom window that sounded like a combination of Chinese and E.T."
Many celebs have claimed sightings
Coleman is not the only social media star or celebrity who claimed they saw UFOs.
Celebrities who said they saw UFOs include Gladiator (2000) star Russell Crowe. He shared a time-lapse video of the sighting in 2013.
The Hate Eight (2015) Star Kurt Russell was one of many people who reported seeing the Phoenix Lights in 1997.
Grease star Olivia Newton-John also reported seeing a UFO flying at top speed in Cambridgeshire when she was 15.
Other celebrities who have been open about their belief in aliens and UFOs include Miley Cyrus, Post Malone, Gigi Hadid, Tom DeLonge, and Demi Lovato.
The late Prince Philip was also an alien believer.