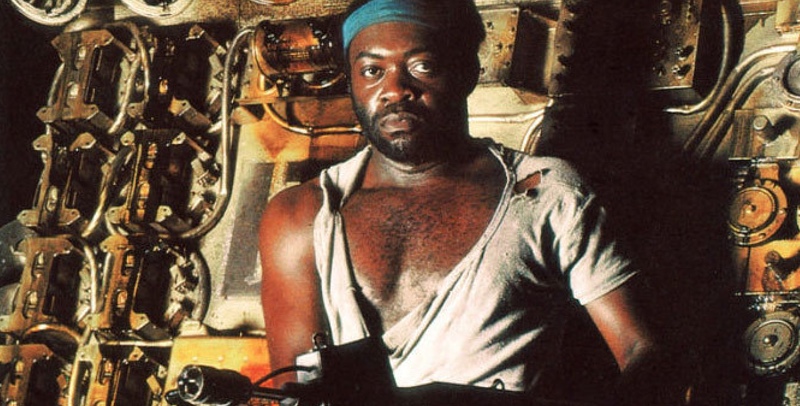 Alien star Yaphet Kotto not only believes in the existence of extraterrestrials, but he also says that he's seen, touched, and even been abducted by them.
Kotto has starred in over 75 movies, including the likes of Alien, Live and Let Die (1973), and Homicide: Life on the Street.
In a telephone interview with Vice, he told the interviewer that he'd only told these stories to his wife, rabbi, and psychologist. He explained that his experience dated back 50 years and that it all started when he was just nine or ten years old.
Apparently, Kotto was in the house watching other kids play outside when a strange figure with an elongated head appeared next to him in the room.
He explained that the mysterious figure was about five or six feet tall. The creature then jumped to the back of him and disappeared as quickly as it had first appeared. After this, Kotto was constantly plagued for five to ten years by close encounters.
Kotto also remembers an experience in his garage where he thought a neighbor was shining a light through the roof window, but when asked, they denied any knowledge. He became convinced that aircraft had been hovering above his garage.
The actor also claimed to have experienced unexplained time loss and had speculated that he may have been abducted. But he had no recollection of actually being transported anywhere.
Yaphet Kotto saw UFO as big as the Yankee Stadium
Perhaps the most spectacular encounter Kotto says he had was in the Philippines, where he claims to have seen a "UFO as big as the Yankee Stadium turned upside down."
Kotto recanted how he was in his office when his wife and the waiters called out to him. When he went outside, he saw a large circle of smoke above the house. They told him there had been a UFO the size of Yankee Stadium.
The actor said that two or three nights later, he saw the UFO himself. He said it was huge, blotting out the whole sky, including the moon, and he was very scared by the experience.
Kotto denies having any mental health issues or ulterior motive for talking about the encounters and says: "It's happened since I was nine years old and has continued since then."
2017 was the first time Kotto spoke publicly about the issue. He stated that he no longer felt he could keep the experiences private.
And he had his own theory about why aliens were visiting earth. He believed the aliens were checking in on humankind to make sure we didn't kill ourselves due to climate change.
Kotto sadly passed away in March 2021 at the age of 81.
Have you had any close encounters with aliens or spotted any UFOs? Would you be brave enough to go public about them?