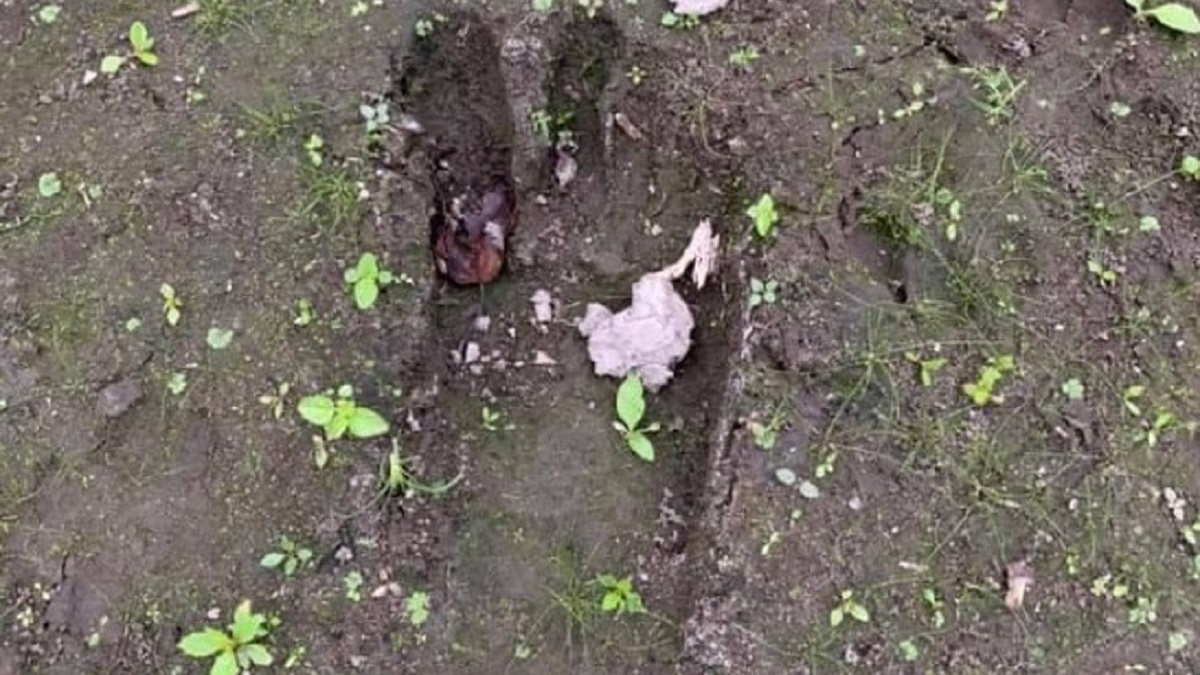 A Facebook user claimed they encountered suspected Bigfoot prints with four toes at Pettinbone Park, WI. Pic credit: Billy D. Hayes via Bigfoot Believers' Facebook page
A Bigfoot enthusiast recently took to Facebook to share pictures of giant four-toed footprints he found in muddy ground at a campsite at Pettibone Park in La Crosse, Wisconsin.
Facebook user Billy D. Hayes shared pictures of the alleged footprints on the Bigfoot Believers' Facebook group on September 7.
They appeared to show humanoid footprints in the mud. But there was one strange and freakish detail about them: They had only four toes.
'Four-toed Bigfoot freak' in the woods?
According to Billy, he and his wife rented a camping spot at Pettibone Park.
They did not see the strange footprints during their first day at the site. But when they returned the next day, they saw the prints on the soft ground.
"We let our chocolate lab run and play while [my wife] and I sat around the campfire during the night," he wrote. "We left and went back the next morning to let him [the dog] play and swim some more and in the daylight, we found this [the footprints] that we didn't see at night."
The photos show an oversized humanoid footprint next to their dog's pawprints on muddy ground.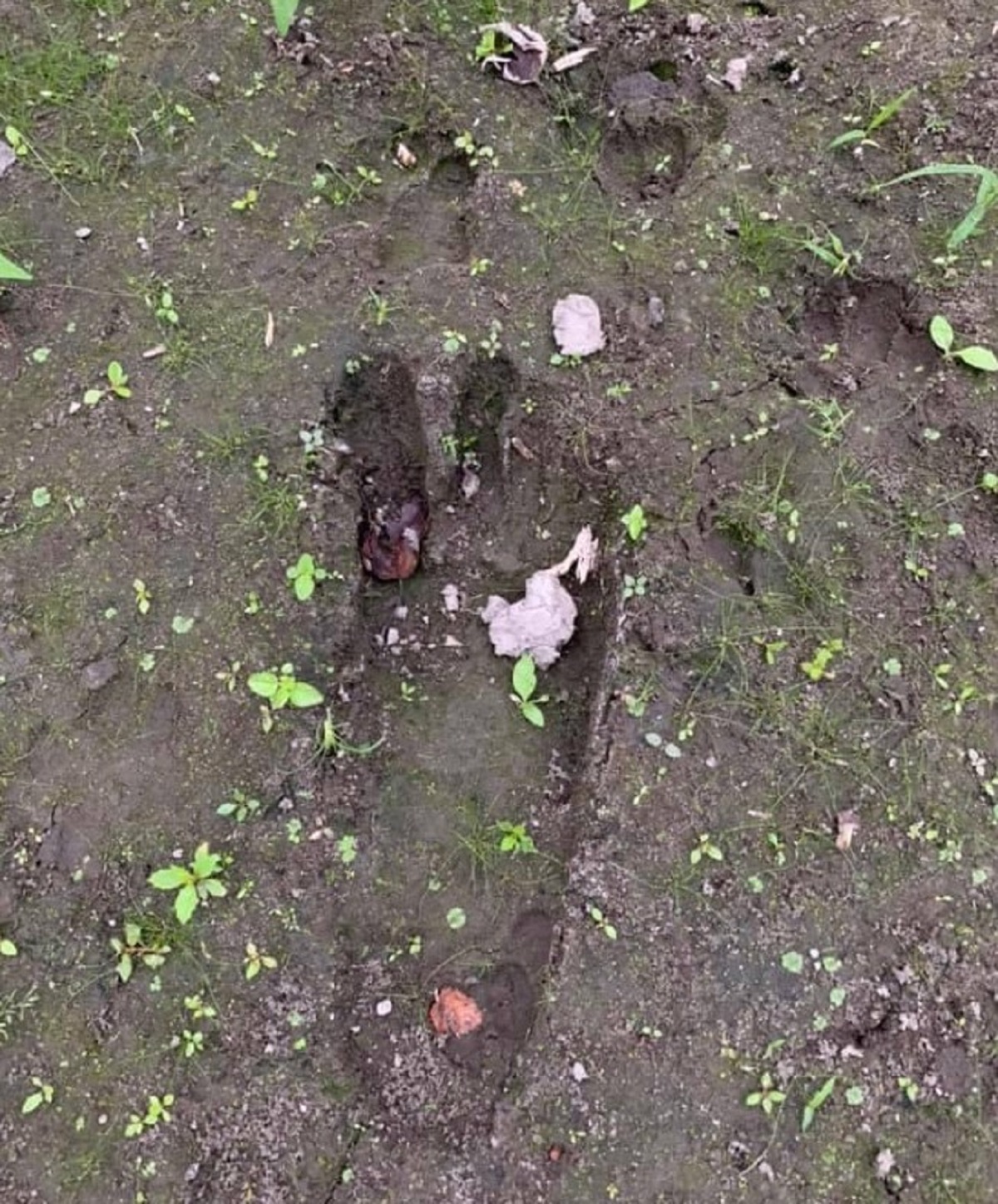 Alleged four-toed Bigfoot print at Pettibone Park. Pic credit: Billy D. Hayes via Bigfoot Believers' Facebook page
Billy explained that he had no idea what creature left the prints but he and his wife were scared that some dangerous creature was lurking in the woods.
"I don't know what they were but once we discovered what we couldn't see at night, game over," he wrote. "I was high-stepping to the Jeep! Even if they were human, I didn't want to meet the four-toed freak who left them."
Bigfoot with 'skunk-like smell' in W. Virginia woods
The latest alleged Bigfoot footprint discovery comes after a Facebook user from Texas reported encountering a Bigfoot with a "skunk-like smell" in West Virginia woods.
Facebook user Samuel Polischuk shared photos of the alleged Sasquatch sighting on the Bigfoot Believers Facebook page on Monday, August 21.
He claimed that he and his girlfriend were exploring a wooded area south of Blackwater Falls in West Virginia when they noticed their dog behaving strangely. They later detected a strange smell in the air while surveying the area from the top of a cliff.
Polischuk looked around and noticed a Bigfoot-like shape concealed behind thick vegetation nearby.
He shared zoomed-in and zoomed-out photos of the dark figure on the Bigfoot Believers page. He wasn't sure what it was, but they left the scene because his girlfriend didn't want to investigate.
The alleged sighting received a mixed reaction on Facebook, with some expressing skepticism while others said they believed the photos showed a Bigfoot hiding in the bush.
An enthusiast also reported encountering a 7.8-foot-tall Sasquatch in Pennsylvania woodland. Facebook user David Borntreger shared images purportedly showing a hairy humanoid creature in a forested area.